It was obvious that with the success of the TV show of Kim Possible, that there was bound to be a TV movie to come. Kim Possible, her batch of friends, family and even villains are all pieces of what makes this cartoon so successful. And the best thing is, this hour long TV movie keeps everything the same, which is what should be done for any lovable franchise. But, making things even better is how the writers were able to twist the story to be even cleverer than one would think.
Kim & Rufus 3000 (ripped) @___@
The story is as many would guess without reading the plot is about time travel. Dr. Drakken, Shego, Duff Killagan & Monkey Fist team up to travel back to Kim's early years to keep her from being the crime-fighting good girl that she currently is. Unfortunately along with this news comes word that Ron Stoppable will be moving to Scandinavia with his family. Because of this, the duo tries to keep ties strong but it ends up getting too inconvenient for both to travel to the same location from different parts of the world. Soon, these events will lead to the intervention of individuals from the future to inform Kim Possible about the impending danger.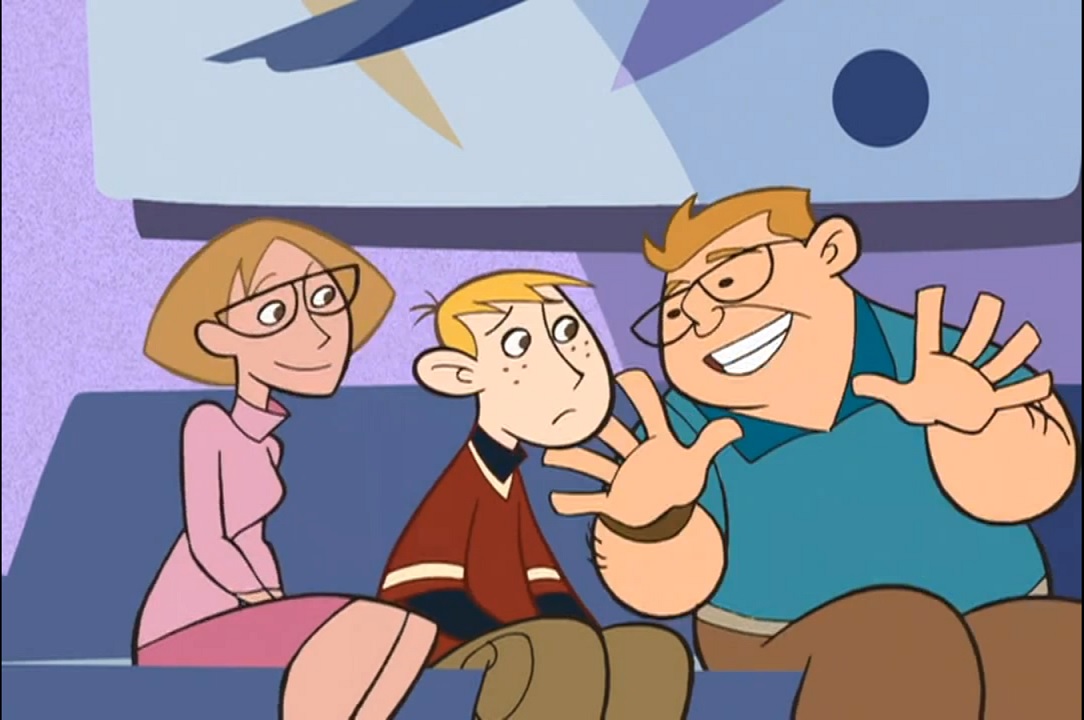 Parent talk about Norway for Ron.....
This is where things get funny and interesting because by the finale, the third act will take place in the future. What's funny is to see the current cast in the future and it's hilariously clever. One of the ongoing jokes is that everyone is ripped and muscular. Funny. Also, the voice actors chosen for the future character roles are a load of laughs too. It is just so oddly placed but funny all the same. As for the rest of the characters, their respective voice actor is with them which is great because no one can do it better than like the originals.
Now it's a little hard to say whether this movie had a budget bigger than its series but the backgrounds are good looking and the animation is well done. The action scenes were sequenced great and the music by TV composer Adam Berry made an energetic score as well. But like most TV movies, the score is never released which is rather disappointing. The only quarrel people might have with this movie is again that it deals with time travel and how messing with the past can alter the future. But all around it's still a lot of fun.
Although it wasn't made for the theater, this TV movie of Kim Possible is still one to enjoy. The action is great, the music is energetic and comedy is always abundant.
Points Earned --> 9:10