After two films that strayed away from the very first that made the franchise popular, producers to The Fast and the Furious (2001) decided to finally bring back the original cast and big name stars. That was one of their best decisions that have been made. It's baffling to why they thought changing the cast would really benefit them in any way. All it does is create resent and a disconnect with the new characters. Fans don't appreciate that. However, this is not the only difference brought to this ongoing series. The original cast returns but the story changes. Oh yes, there's still an abundance racing cars but it's for a different reason.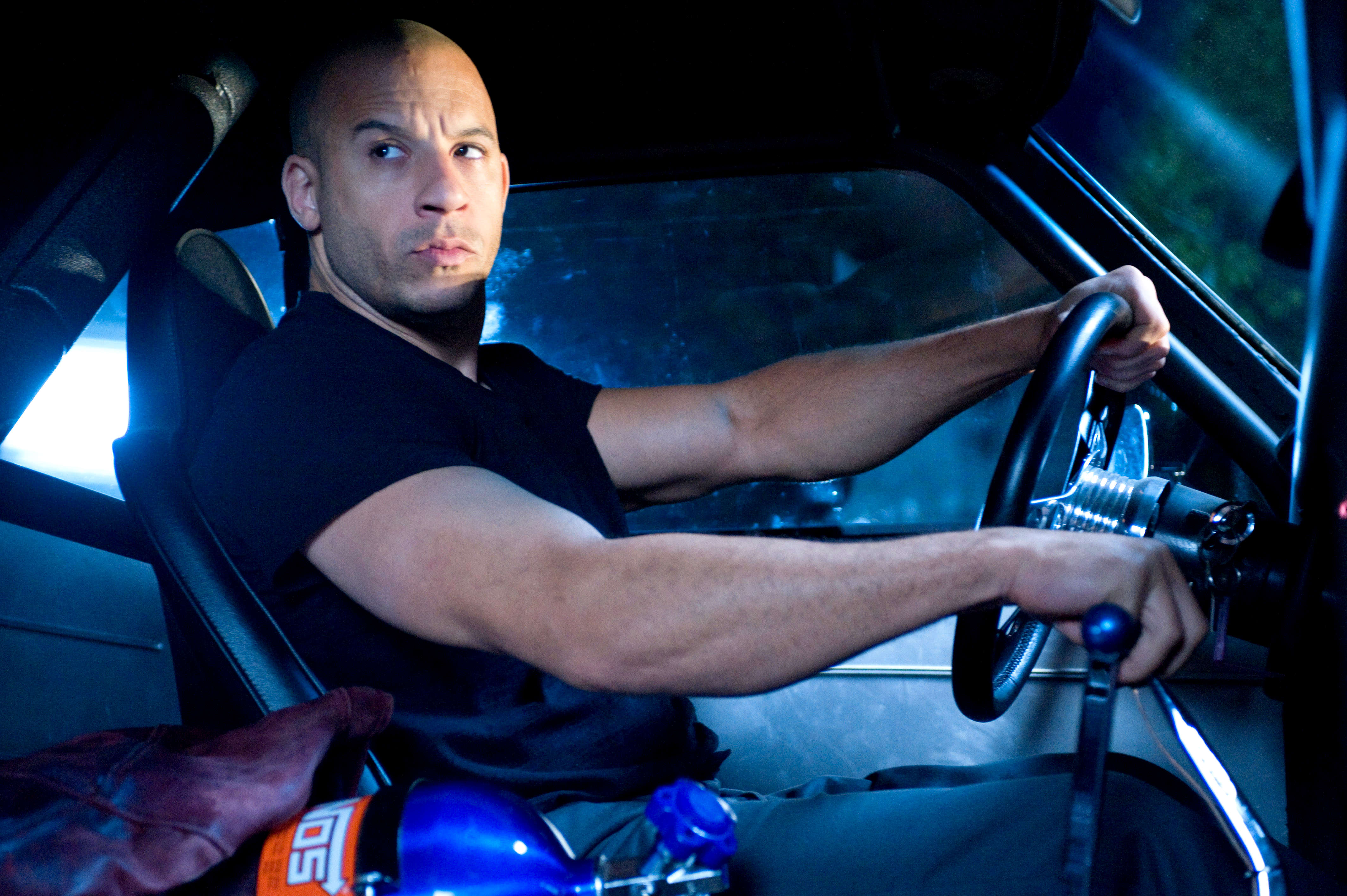 He's back......
The story reunites Dominic Toretto (Vin Diesel) and Brian O'Connor (Paul Walker) again to help in the arrest of a Cartel who is secretly making drug shipments in and out of the border of Mexico. However, these events only happen under very coincidental circumstances. The writer behind this installment is Chris Morgan, the same man behind The Fast and Furious: Tokyo Drift (2006). Morgan's writing is articulated in a way that still incorporates racing but it's no longer about who's packing nitro next to their driver's seat anymore. That part, fans should enjoy and this is really its strongest element. However, what Morgan still can't accomplish is a narrative that is cohesive enough that makes sense in its continuity. Just why exactly was Tokyo Drift (2006) made if they planned on making a prequel to it 3 years later?
Also, the character of Brian O'Conner is getting a tad redundant. He still lies and he drops the FBI after 2 Fast 2 Furious (2003), but now is working for the FBI of L.A. And this would be fine and all if he would stop being such a rule breaker. O'Conner just can't seem to follow the rules he swore to uphold. Why doesn't he just stop working for the FBI - it doesn't benefit him. Thankfully, O'Conner no longer has a love interest problem. He's stuck with Mia and that's it. Character wise, there aren't much of any new appearances except for the antagonists. Toretto is back along with his girlfriend Letty (Michelle Rodgriguez) and sister Mia (Jordana Brewster). The only character that makes a subtle change is Paul Walker at which most girls will think he's the next heartthrob. Instead of having wavy surfer hair and wearing casual clothing, he now has a tux and a straight crew cut. Yeah, I could see why.
and he's back........!
The action is still fierce too. Instead of collaborating frequently on the town alleyways, the driving sequences also expand to broader horizons with larger landscapes and less tar. It'll give the audience something new to look at instead of the neon high beams and flashing traffic lights. The special effects also conform well to their surroundings; nothing looks out of place. Lastly, the franchise has finally found a solid contender to compose a score and that is Brian Tyler. During some very sentimental scenes, Tyler is able to emphasize those moments with the right emotion. Yet, Tyler is still lacking a distinctive theme for this franchise, which is a shame. He is an accomplished composer. Overall, a better sequel than the last two.
With the original cast back and a story that involves more than just fast cars, this installment starts to resurrect what it had going for it from the start. Its continuity nonetheless is a totally different issue that still needs addressing.
Points Earned --> 7:10