Jason Statham so far hasn't lost his knack to find a cast in need of an agile and athletic action star. There really is no need to explain neither why he's cast in these movies nor why people flock to go see him. As a whole he's a good actor but there are moments where an actor should see the flaw in a production they are looking to work with. I guess he didn't read the script over enough times because this action piece doesn't contain much substance or emotion that assists it in its cause to create memorable entertainment. Even worse is that the supporting cast was made up of other decent actors and they fail to compel as well. I just don't get it.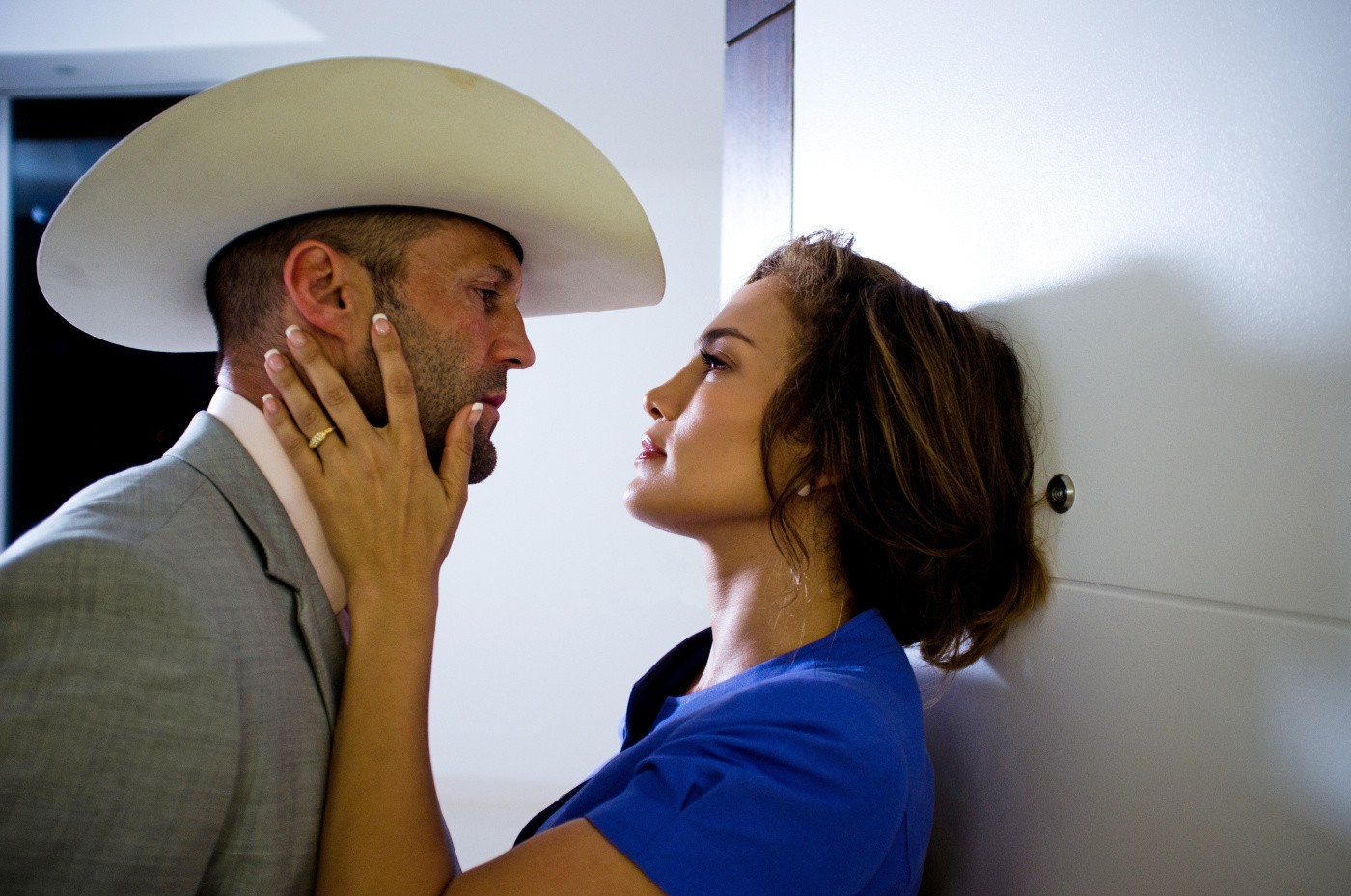 Your not fooling anyone with that
poor Southern accent, Statham
To begin with, Statham plays almost the same type of character he usually plays - a vigilante. Ok, so he begins as a leader to a thief group, but later turns vigilante when his partners ambush him when they let him in on another plan that'll bring in more money when he disagrees. But this is by far one of Statham's worst roles. The man he plays is a professional thief with an ethical code - alright. The only ethical code I know that he has is making sure to stick to and follow through with the plan. So exactly why he turned down his group's offer is obscure. Information that is also obscure are the names mentioned throughout the movie. Besides the main characters, all the other names mentioned have no purpose. The audience either will never see the person certain characters mention or it'll be real late in the running time and who cares by then?
As for Statham's group ambushing him, the plot just turns into a cat and mouse run of the mill. There is nothing special about it. All Statham does is swap out from car to car until he gets where he needs to go. The key flaw here is convenience. Either Statham's character has a serious eye for open opportunities (which I doubt) or everyone in this particular story is extremely absent minded. Does everybody leave his or her cars unlocked? I expected more from writer John J. McLaughlin, the writer from Black Swan (2010) and Hitchcock (2012). Did McLaughlin just get bored with this one? It kind of shows too because there are scenes with respectable actors but they only show up for half the movie - beginning or end.
You have Nick Nolte playing a good friend of Statham's character. Nolte's character gives tips and hints on what to do, Statham's character disagrees and then Nolte is out of the picture for the last half. Then there's Jennifer Lopez who plays a frustrated land agent in Palm Beach. She has no purpose in the plot until half way in the movie when Statham goes to Palm beach. Supposedly she states that Statham can't make it on his own. Right,...he got around just fine stealing unlocked cars. How could anyone in Palm Beach be anymore naive? Surely there must be some idiots around town too. Lopez has no purpose in the story. She doesn't excel the story nor is she utilized to any degree that entertains. Yeah so there's a scene of her in only underwear, but that's not utilizing her talents.
Annnd, Chiklis
The main antagonist is played by Micahel Chiklis best known for playing The Thing in The Fantastic Four (2005). Here Chiklis isn't much of a likable villain. He yells and curses a lot with no real purpose. He always looks and sounds mad too. The action in the film is ok. Some of the bloodier scenes look real while others look digitally enhanced, but there's nothing that's special. A lot of the action feels dragged too, its pacing is bad. David Buckley's music to the film isn't any better. It works with the provided scenes but none of it feels authentic enough to think that it belongs to an orchestra. The music was just blahh. If you're a true Statham fan, there should be no problem viewing this but as whole, the film wastes time.
Credit can only be given for having a decent main cast, ok action and the standard Jason Statham formula, but that's it. Its music is derivative, the characters are uninteresting, the story drags and is too convenient for its own good.
Points Earned --> 3:10